JOBS Available!
Visitor grants
for Space Climate research and positions for
Post-Doc researchers
and
PhD students
are available at the University of Oulu, Finland, within the Centre of Excellence
in Research on Solar Long-term Variability and Effects (ReSoLVE) of the Academy of Finland.
See the full recruitment ad here
Real-time Dcx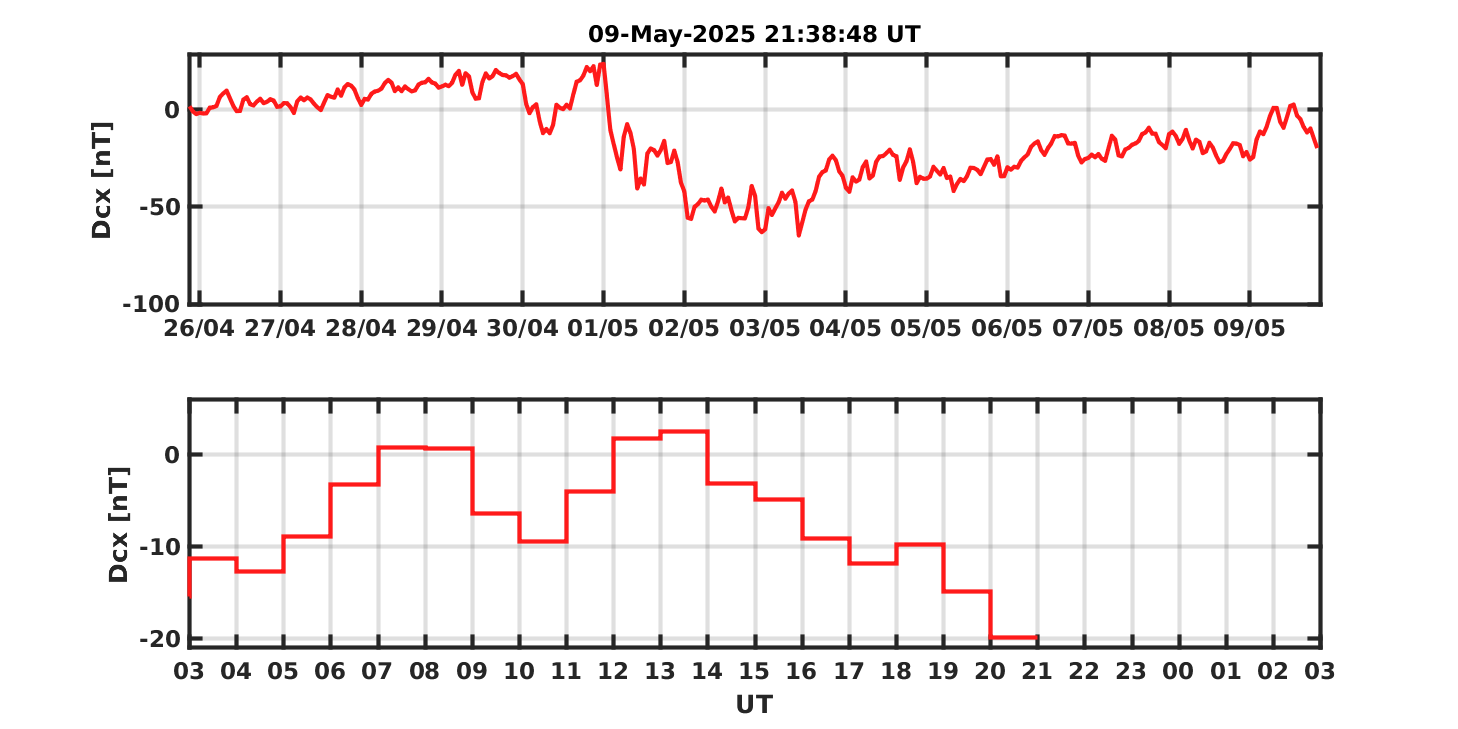 Figure shows Real-time Dcx index from the last two weeks (upper) and
for the last 18 hours (lower). More information: Real-time Dcx info.
Dcx and Dxt indices and the Sunspot number